Kevin Gibson Jr Award- Est. 2014
This Award represents more than hard work, good grades or promise …This represents character, discipline, loyalty and the potential to create change. This Award represents responsibility, walking the path less taken; a willingness to make mistakes in seek of the truth rather than follow blindly. This Award is for those who live everyday with the thoughts of upholding past generations and inspiring future ones. This Award is for those who accepts life challenges. This Award is a small representation of the individual who receives it. The recipient of this Award is the living representation of what this award was created from; energy and love.
This Award is only presented to individuals who are selfless enough to give it away to someone more deserving if necessary.
Inspired by– Kevin Gibson Jr
Created by– Tim Williams
Endorsed by– Kevin's Room.org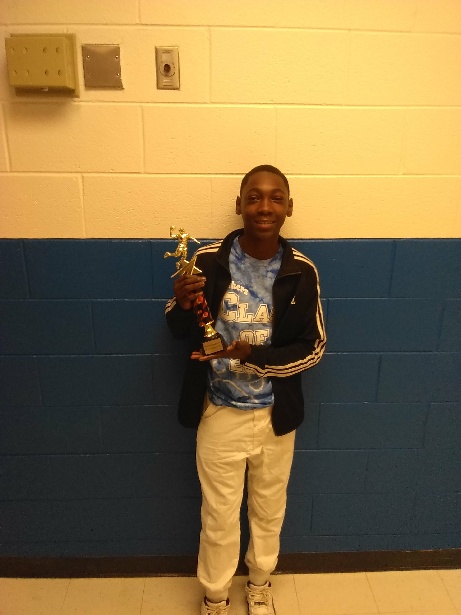 Darion Sifore–  2018 Award recipient (Cottage Grove Middle School, Ford Heights IL) *pictured
Tajon Smith– 2017 Award recipient (Cottage Grove Middle School, Ford Heights IL)
Ivory Tucker– 2016 Award recipient (Cottage Grove Middle School, Ford Heights IL)
Jonathan Davis– 2015 Award recipient (Cottage Grove Middle School, Ford Heights IL)
Terrance Walker– 2014 Award recipient (Cottage Grove Middle School, Ford Heights IL)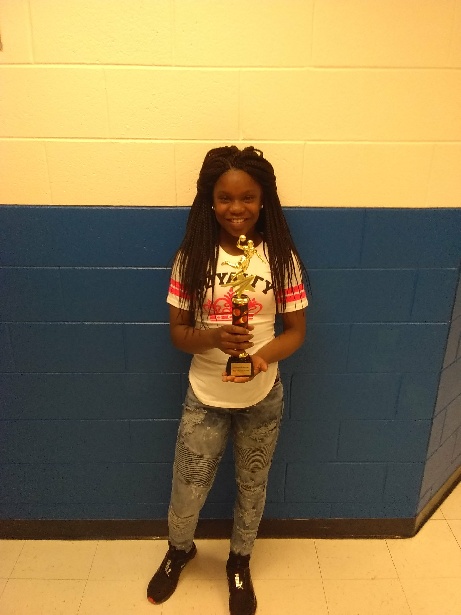 Shania Murray– 2018/ 2017 Award recipient (Cottage Grove Middle School, Ford Heights IL) *pictured
Elise Jackson– 2016 Award recipient (Cottage Grove Middle School, Ford Heights IL)
Jaliya Blevins– 2015 Award recipient (Cottage Grove Middle School, Ford Heights IL)
Nyashia Wilson– 2014 Award recipient (Cottage Grove Middle School, Ford Heights IL)